Why should you apply?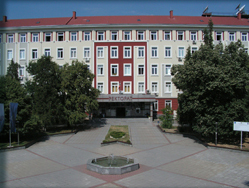 Because it is the largest university in Bulgaria which provides expert engineering education. At the Technical University of Sofia you have the opportunity to select from among 28 engineering and management degree courses at Bachelor's degree and many more options for Master's degree.
Because the Technical University of Sofia is the first technical school of higher education in the country with a 67 year-old history. It is a university that has not only trained a considerable number of specialists for Bulgaria (over 100 thousand engineers have acquire their education here), but has also trained the faculty and teaching staff of the other higher technical schools in the country.
Because the Technical University of Sofia offers high quality education at European standards. As a result of our long standing cooperation with similar-profile universities from the European Union countries, we follow synchronized curricula and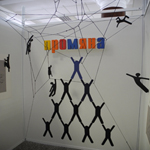 syllabi as well as the European Credit Transfer System will allow you to study at other European universities at different periods of time throughout your course of study with full recognition of the disciplines you have studied and the exams you have passed.
Because the Technical University of Sofia is the only educational institution in the country which offers training in three foreign language faculties, where you can also obtain diplomas from partner universities and polytechnics, from Germany, France and Great Britain respectively (you are given the opportunity to study the chosen language of instruction for one foundation year before the effective education begins).
Because the Technical University of Sofia has excellent state-of-the-art facilities for study and laboratory practice and other premises providing the requisite conditions for a rich and varied social life. You will have at your disposal 12 study buildings,a new and modern library, 10 student hostels, 2 student canteens, a sports complex with a swimming pool, tennis courts and gyms, holiday homes at seaside and mountain resorts.
Because
the Technical University of Sofia carries out substantial theoretical and applied research, done by academics and students in collaboration with companies such as

Siemens,Ericsson, Microsoft, Daimler/ Chrysler and others.
Because undertaking a degree course at the Technical University of Sofia, you can continue upgrading your education further, taking up doctoral degree course.
Because at the Technical University of Sofia you will be able to succeed in building up your future as a professional, for which you will receive assistance from the specially created for you future development Carrier center.